200 Happy Family Captions Ideas for Family Pictures
by Sharon E. Moore
Family is the most important part of our life. No matter how busy we are, we always make time for our loved ones. And what are family gatherings without a great picture? We have some great captions for your good times with your families that you can use while posting a picture online.
Happy Family Captions
It is always shared laughs and smiles when the family is around. Such precious moments are rare to come by given everyone's busy life. But when we encounter such moments, they should be captured and treasured for life. In case you want to share the love on your social media profile, we got some great captions just for you.
For me, this is the only place where hugs last a lifetime.
Having it all together is not important. What matters is that by being together, we have it all.
Here, love knows no end.
Here's my everything in one photo.
Hey fam, can we rewind to this?
If you're part of a family, then you're part of something marvelous.
In touch with history and our destiny.
It's crazy how we have blood thinner than water but thicker than blood.
Just a simple, happy family.
Keep the real ones close.
Read – 200 Best Thanksgiving Captions for Friends & Family
Cute Family Captions
Don't we all have such moments with our family where we just want to pull their cheeks and pamper them with all our love because they have done something incredibly cute? These captions are especially dedicated to those moments where our family brings out their adorable traits that should be celebrated.
Every family has a story, welcome to ours.
Family is not an important thing. It is everything.
Happiness is homemade.
Home is not a place. It's a feeling.
It's not what we have in our life, but who we have in our life that matters.
The love of a family makes life beautiful.
This is my happy place.
When we have each other, we have everything.
Read – 300 Smart Instagram Bio for Girls (Cute, Funny, Clever)
Funny Family Captions
Family times mean laughter riots. There's playful teasing that usually leads to embarrassing and funny stories for conversations over dinner table. We have the right set of captions for you to use to dedicate to such moments with your family.
You call it chaos. We call it family.
I shook my family tree, some nuts fell out.
Families are like fudge: mostly sweet, with lots of nuts.
Our family is just one tent away from a full-blown circus.
My family is temperamental- half temper, half mental.
In our family we don't hide crazy…we put it on the porch and give it a cocktail!
You are going to be fine, you come from a strong line of lunatics.
Remember… as far as anyone knows, we are a nice, normal family.
They may annoy me…but at the end of the day they're family.
In my family, crazy doesn't skip a generation.
Read – 101 Funny Instagram Captions for Every Type of Post
Love captions for family
The love and support that we get from our family mean the world to us and truly can't be found anywhere else. When we are down in the dumps, it's them who pick us up and love us for who we are. These people deserve some appreciation and here a few captions that you can use for a picture together to tell them how much you love them.
Live your life with love as your guiding principle—keep your family and close friends close.
The most important thing in the world is family and love.
Nothing is better than going home to family and eating good food and relaxing.
To us, family means putting your arms around each other and being there.
In family life, love is the oil that eases friction, the cement that binds closer together, and the music that brings harmony.
Other things may change us, but we start and end with the family.
Having somewhere to go is home. Having someone to love is family. And having both is a blessing.
Being a family means you are a part of something very wonderful. It means you will love and be loved for the rest of your life.
Read – 200+ One Word Captions for Instagram [Unique]
One-word captions for family
You don't always need a lot of works to explain what your family means to you. Sometimes a few gestures or just one word can do the trick. Here are few one-word captions that we have curated for people who like saying a lot in just a few syllables.
Best.
Homies.
Love- surrounded.
F.A.M.I.L.Y
Blessed.
Sisterhood.
Homecoming.
Paradise.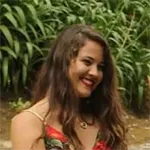 About Sharon E. Moore
Sharon E. Moore is an inspirational writer and creator of captions for Instagram. She loves to write about motivation, self-improvement, and success. Her goal is to help others achieve their dreams by providing them with the inspiration they need to keep going.
Leave a Reply